Sophisticated level monitoring in a cement plant's solvent sampling vessel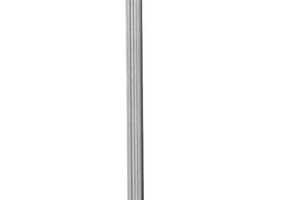 2
Levelflex (probe version): meas­urement is not affected by tank internals or by the surface of the fluid
Summary: Cement production is an energy-intensive process; extremely high levels of energy are required for the thermal stage of this process, clinker burning. For this reason, the cement industry has for many years been concerned with the optimization of this process, and the use of alternative, rational-cost secondary (or "derived") fuels. Economies regarding the necessary primary input materials for burning, and the resultant relief of the burden on the environment, also help to fulfill legal requirements, as set out in the Closed Substance Cycle and Waste Management Act and the amendment to the 17th Prevention of Pollution Ordinance/Co-combustion of Alternative Fuels.
1 Introduction
To heat its kilns, a German cement plant uses solvents no longer recyclable via the materials route, and originating, for example, from automotive industry paint shops. The solvents are supplied in a diverse range of lots from various production locations, with the result that special importance attaches not only to the necessary documentation of the substances delivered, but also to sampling. The following practical example examines the main requirements made by the use of solvents on sampling and metering in this plant.
2 Sampling
The permanent installation for storage and...