ERDWICH ZERKLEINERUNGSSYSTEME GMBH
Automatic sampling system for substitute fuels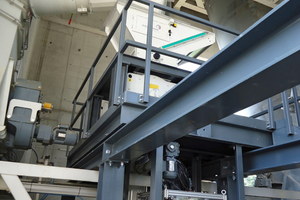 Erdwich Zerkleinerungssysteme GmbH
1 The samples taken are comminuted, mixed and optimally prepared for laboratory analysis
Erdwich Zerkleinerungssysteme GmbH
Erdwich Zerkleinerungssysteme GmbH supplies systems that automatically take representative samples of substitute fuels and prepare these for laboratory analysis.
Cement manufacturers should regularly test substitute fuels in the laboratory to check their quality and calorific value. This is also relevant with regard to product quality of the fired cement clinker, which depends amongst other things on the burned materials.
1 Automated sampling system prepares material for laboratory analysis
In many companies, sampling is performed manually and very irregularly at different times. "Material sampled in this way is not representative and it is very inhomogeneous. This makes it very difficult to draw conclusions about the quality of the entire substitute...